Welcome to Malbro Appliances Pvt. Ltd.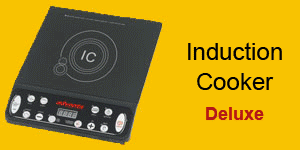 First of all we would like to convey our gratitude towards our 12 million satisfied customers for choosing our products. Nothing could have been possible without their kind support. We once again assure to carry on the legacy of keeping our valued customers ahead than the rest. "Our strength lies in the fact that we are open minded in embracing new technologies." For most conventional entrepreneurs, kitchen appliances have never been an interesting industry sector to work in. But what sets the winner apart from the rest of the pack is the ability to take some calculated risks. This is a Malhotra Group Company which has varied interest in Manufacturing, Finance, Hospitality and is venturing in many more avenues in the time to come. The company has the distinction of co- branding Malbro Appliances Pvt. Ltd. L.P.G Stoves with Indian Oil Corporation Ltd., Hindustan Petroleum Corporation Ltd. and Bharat Petroleum Corporation Ltd. A technology driven organization, Malbro Appliances Pvt. Ltd. is a well established name in the kitchen appliance industry. We are a renowned manufacturer and exporter, offering excellent quality Kitchen Gas Stoves and Gas Burners. These are ISI marked products, designed using latest fabrication techniques as per consumer specifications. Our series of Kitchen Gas Stoves is regularly exported to countries like USA, UK, France, Greece, Spain, Australia, Mexico and Mauritius etc.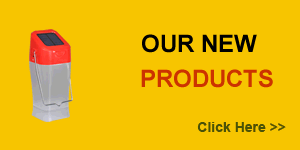 Cooking is a much an art as it is a science. Our products deliver both disciplines in equal measure. We hold just one promise- it adds value to your kitchen. The main objects to be pursued by the company on its incorporation is to carry on the business of manufacturing, export, import, marketing, buying, selling, trading, consultancy threof and otherwise dealing in all kinds of L.P.G., Kerosene oil, Bio-gas, Electronics & Electrical Appliances including stoves, spare parts, fitting materials and also to deal in all type of kitchen-ware products, rubber products and house hold products. Complying with international quality standard and designs, our products offer the entire gamut of latest features. We are a dynamic group of technocrats, aiming for great heights in the global industry. Our product range encompasses Single Burner Stoves, Two Burner Stoves, Three Burner Stoves, Four Burner Stoves and Five Burner Stoves. Precision-engineered in our advanced facility, these meet international standards and norms. Moreover, we are supported by a widespread distribution channel, which ensures timely delivery of consignments throughout various domestic as well as global destinations. Our group has a national presence with marketing network consisting of over 120 distributors and over 11000 retail outlets. Each article is distinguished for its high aesthetic value, its state-of-the art design, and its high level of finish in every small detail: characteristics, which guarantee maximum value for money. We have an installed capacity of 1, 00,000 units per month at Baddi (Himachal Pradesh). We are the only company to have in-house production of all parts and accessories, i.e., press shop, valve shop, brass burner unit etc. used in manufacturing a hotplate. In our endeavor to deliver the utmost quality to our valued customers we are manufacturing almost all the components in house. We have stringent measures to control the quality parameters which give a consistent product to our customers year after year. Our designing of the appliances are such which gives high thermal efficiency and emit lowest possible carbon mono- oxide for environment protection & good health.

Our Malbro Appliances Pvt. Ltd. would be offering you world class quality gas & kitchen appliances under the brand names 'ADVANTA' and 'SURYAFLAME'. Suryaflame has a dedicated staff in research and product development nationwide. As a group, post sales servicing team comprising 70 distributions and over 10, 000 retail outlets enhances the reach and scope of the company. This is a surge sing of growth when you compare it to the fact that the company started trading solely in kitchen appliances, and the growth seems to be headed at a faster pace. Suryaflame's range of models and finish gives you the freedom to express your individual style and saving your countless hours, giving you more time to concentrate on the important things in life. We are the only company to have a pan India presence. All our products carry a warranty against repair. Our aim is to deliver an unparalleled level of quality with one thing in mind- your complete satisfaction.